Metal glazed stoneware vases, stoneware vases
Product Detail
Product Tags
We are a production-oriented trading enterprise with our own factory with more than 100 employees.
Our main products are ceramic handicrafts, especially ceramic flower pots and vases. At the same time, we also produce sanitary products and edible mugs.
Our company was founded in 2011 and has been operating for more than 10 years by now. We have rich experience in production, operation and international trading. We can provide a complete set of perfect export services.
Our sales department is located in the beautiful coastal city - Xiamen.
The product in the figure below is a medium temperature metal glaze vase with simple appearance and excellent texture. It is a high-quality choice for home decoration.
Elegant and simple vases can be matched with flowers of various colors you like, whether decorating the lobby, living room, room or various corners, are the perfect choice.
This series of vases are made of metal glaze, which has a very thick and simple appearance. Coupled with the uneven design on the surface, it has a three-dimensional feeling.
Key Specifications/Special Features 
Product description: metal glazed stoneware vase
It is suitable for all kinds of occasions, such as garden, living room, restaurant and office. It can be competent as long as you feel suitable.
Of course, vases are used with flowers. They can make the whole world full of color.
This series of vases have simple and heavy appearance, three-dimensional beauty and bright colors.
We make more than 1,000,000 vases each month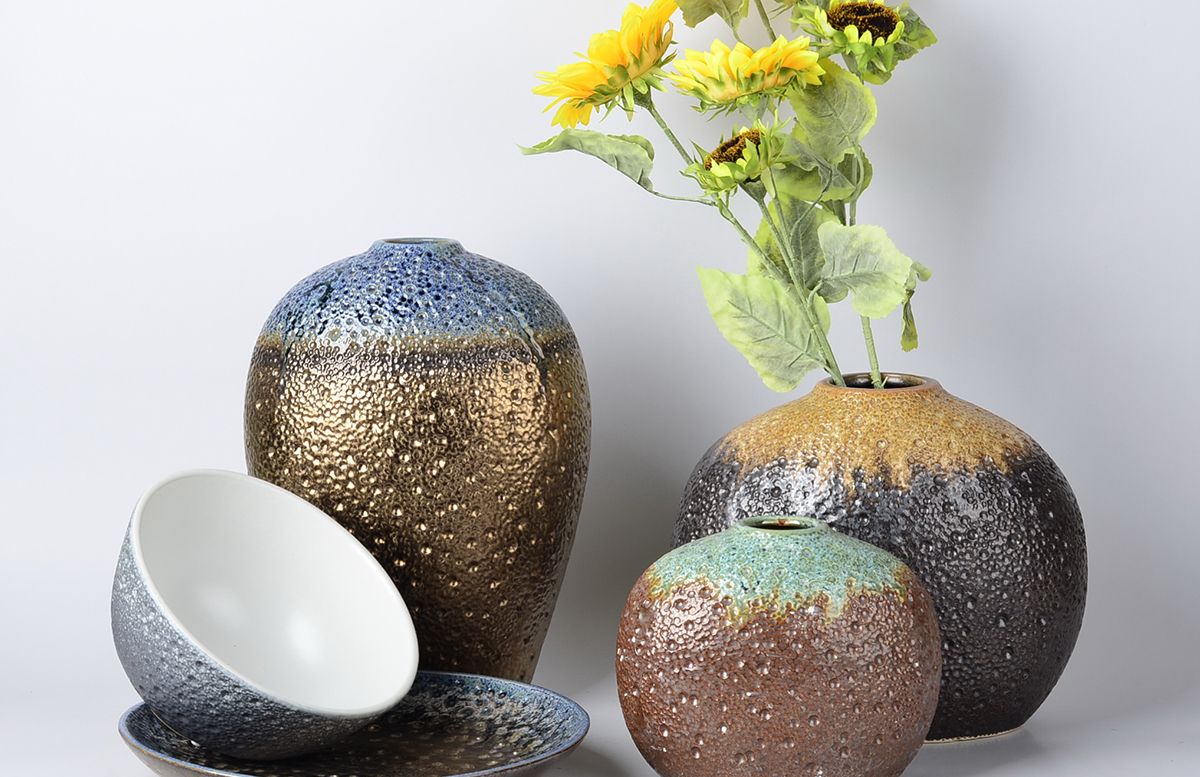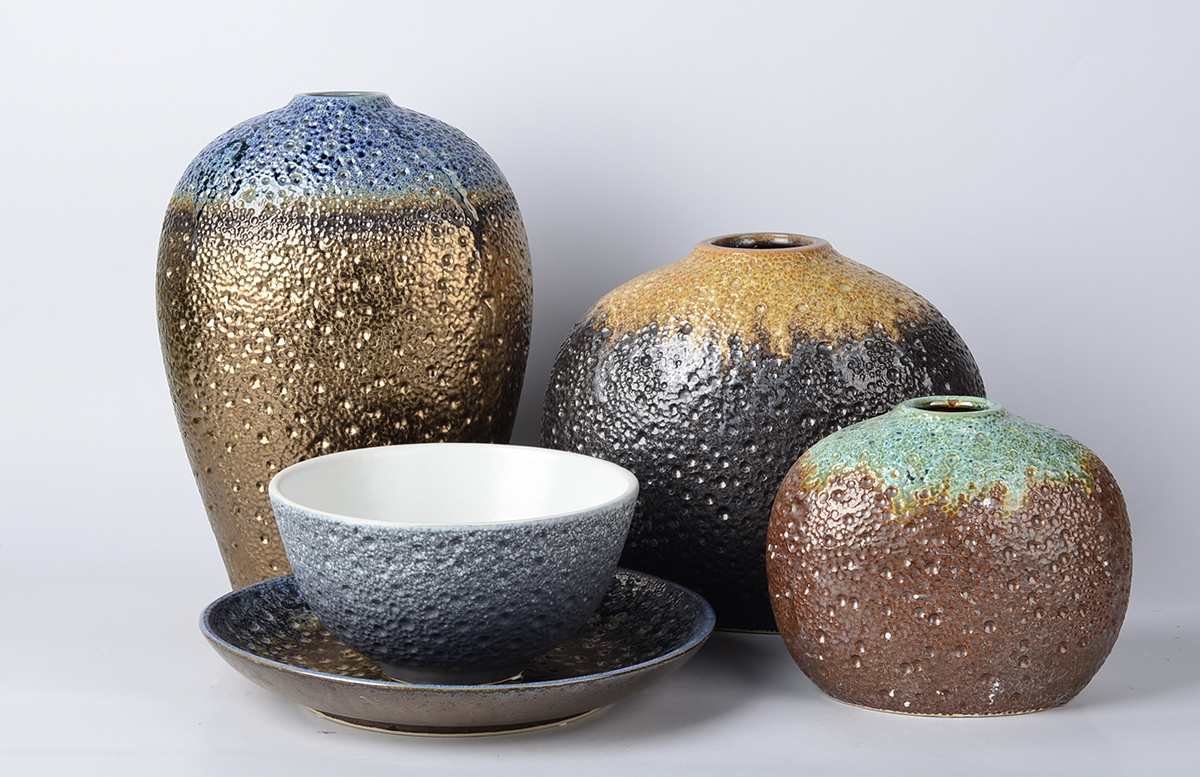 1. Flowerpots are produced by hand in batch. They pay attention to practicability. The bottom is a little rough, and individual outlet holes will have fine holes cracks and micro pores on the surface are normal process phenomena.
2. Kiln glaze, as the name suggests, is an unexpected glaze effect in the firing process. Kiln glazed porcelain, because the kiln contains a variety of elements, after oxidation or reduction, the porcelain may show unexpected glaze effect. Because the kiln change glaze appears by accident and has a special shape, so there will be differences in the shape and color of the glaze of the same product.
3. The above phenomena are not quality problems. Those who mind do not place an order.
---
---