Native ceramic flower pots, simple ceramic flower planters, plain stoneware flower pots
Product Detail
Product Tags
We are a company which is professional in producing and trading ceramic crafts with our own factory, and there are more than 100 workers in our factory.
We mainly deal with ceramic handicrafts, particularly in ceramic flower vases and planters. Meanwhile, we are producing sanitary products and coffee mugs.
From 2011 till now, our company has experienced considerable development. We are experienced in ceramic crafts designing, producing and trading. All the details are under control. Our company is close to Xiamen port. Our export business is convenient and fast.
2.1 Key Specifications/Special Features 
This series of flowerpots are close to nature, natural and simple, suitable for horticultural settings, original theme hotels, etc.
The designer gives them an matte earthy yellow appearance, and supplemented by a simple black pattern, which makes them simple and generous.
This vase should be matched with bright flowers.
Packing: Safe brown box packaging, or mail order packaging, as long as you need it.
Reminder: Small flaws in art products are inevitable, there may be subtle holes or protrusions or uneven coloring, which does not affect the overall use, if you mind it, ordering carefully.
2.2 A Whole Production Steps
Firstly, we are going to make a mould according to what we design. Then make gypsum mold to pour the mixed soil slurry into them, and pour out the excess soil slurry after a period of time. Next, we can separate the gypsum mold after standing for an appropriate time, and then take out the blank flower pot, by the way, a mould usually consists of two or more parts. After completing this step, we need to trim the green body taken out, and the first firing can be carried out after rest. After first firing, we can draw patterns, or directly glaze on the blank according to our designing, and then put them into the kiln for firing after drying. After all these steps are completed, the beautiful vases will appear in front of us.
2.3 Applications
For conference rooms, museums, concert halls, churches, Countertop, Kitchen, Indoor and Outdoor, Living Room
2.4 Main Export Markets
Australia
Eastern Europe
North America
Western Europe
Central/South America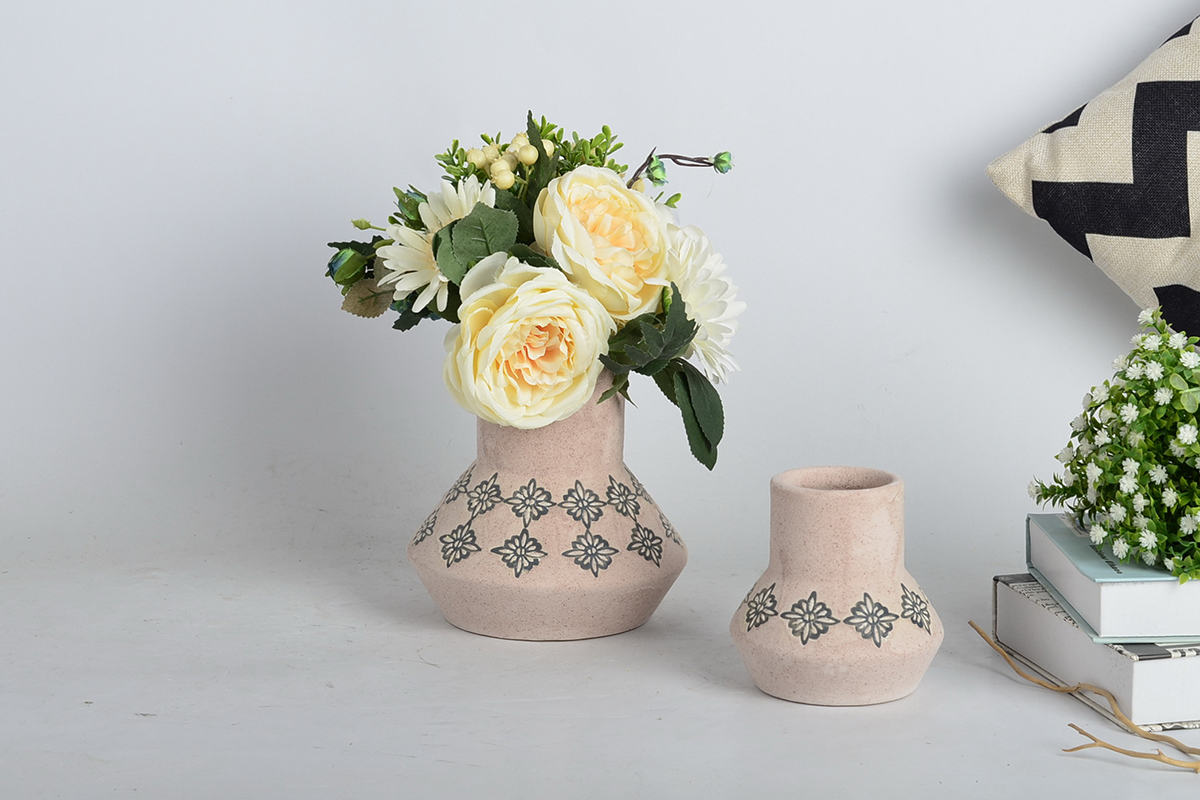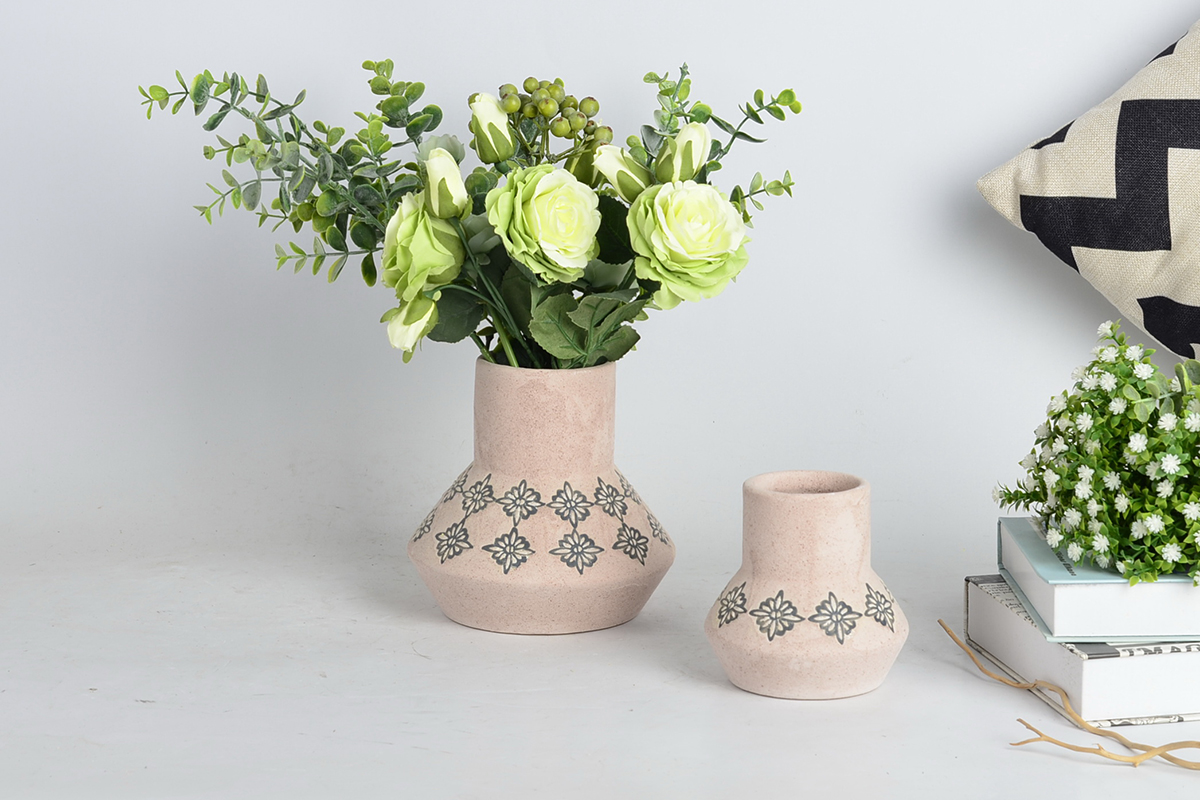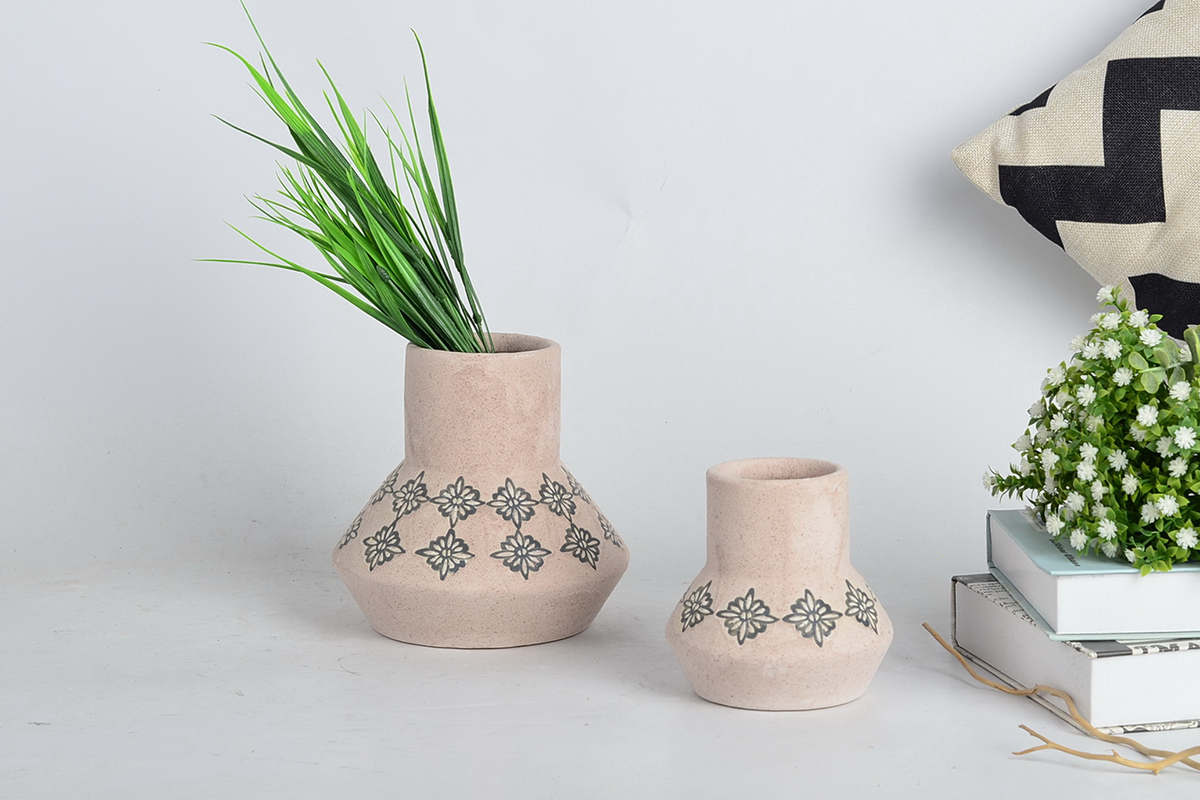 ---
---